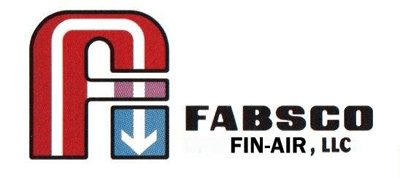 Fabsco Air Cooled Heat Exchangers
Our units are engineered to your projects specific needs.
Fabsco offers a complete line of air-cooled, fin type heat exchangers. Fabsco has the expertise to provide all the necessary functions for thermal rating, mechanical design, drafting and shop fabrication. Our computing software is fully integrated to link mechanical design to our customized AutoCAD® system to issue shop drawings along with general outlines. It also provides detail to our shop scheduling, purchasing and job costing-accounting. Throughout the years Fabsco has maintained integrity by providing our customers with over 60 years of experience in the Tubular Exchanger Manufacturers Association (TEMA), American Petroleum Institute (API), Heat Transfer Research Inc. (HTRI), and the American Society of Mechanical Engineers (ASME).  Our key employees have been with Fabsco for an average of 25+ years.
Fabsco coolers are in operation worldwide, from Alaska to Argentina, Asia, Europe, and Africa.
Here at Fabsco we have 4 plant locations. Which include a first class machine shop, weld shop, and assembly shop. The machine shop includes vertical lathes, boring and milling machines, radial, bolt circle, and automatic drills, and portable nozzle facing machines. The weld shop includes positioners, turning rolls, TIG welding units, and of course many different types of cutters. In our assembly shop we can Hydro test up to 10,000 PSI, Air test to 125 PSI, and test water heater and circulators.
Some of Fabsco's affiliations/certifications:
TEMA Certified
HTRI member
ASME Code Certified (S and U)
American Society of Mechanical Engineers
The National Board of Boiler and Pressure Vessel Inspectors
Tubular Exchangers Manufactures Association
National Board Repair Certificate R
Types of heat exchanger Fabsco offers:
Forced Vertical Draft coolers
Forced Horizontal Draft coolers
Clad and Overlay Units
At Fabsco we can build to the following Codes and Specifications:
ASME Section 1 & VIII, Division 1
TEMA
API 660 & 661
National Board
Fabsco has a wide variety of material options such as:
Carbon Steel
All Stainless Steels (300, 400,
2205)
Chrome Moly
Copper Nickel Alloys
Brass
Monel
All low Alloy Steel
Hastelloy
Inconel / Incoloy
Contact us for more information on the above products: Southgate Process Equipment, Inc.
Phone: (770) 345-0010
Email: sales@southgateprocess.com