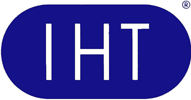 Coil casings are die formed for high structural strength and rigidity.
Carbon steel, galvanized steel, and stainless steel are standard casing
materials of construction. Other materials are available.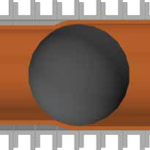 Mechanical Fin-Tube Bond That Lasts:
A permanent fin-tube bond and high transfer efficiency are both ensured by hydrostatically driving an oversized metal ball through the coil tubes. This expands the tube into the fin collars locking a mechanical bond that will last the life of the coil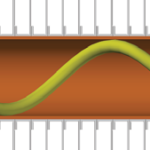 They are the alternative to multicircuiting of fluid. They cause mixing at lower fluid velocities and enhance the fluid heat transfer coefficient with less than half the pressure drop of half circuited coils.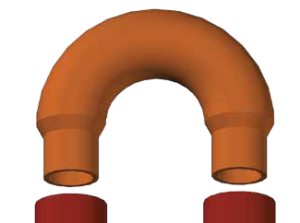 Permanent Tube Header Joints & High Pressure U-Bends:
Work hardened tubes are rolled or bushed into the headers or tubesheets. All coils with tube and pipe headers have silver brazed or welded joints. U-bends are designed for permanent union and are die formed to provide a generous brazing collar. High temperature brazing alloys and welding fillers are used to withstand high pressures and corrosion potential.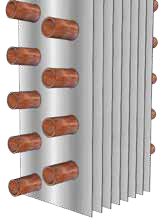 Our fins are strong continuous plates that do not easily bend and
keep the tubes in place. Both flat and wavy type fins are available in
25 different configurations. Many fin materials and thicknesses are available.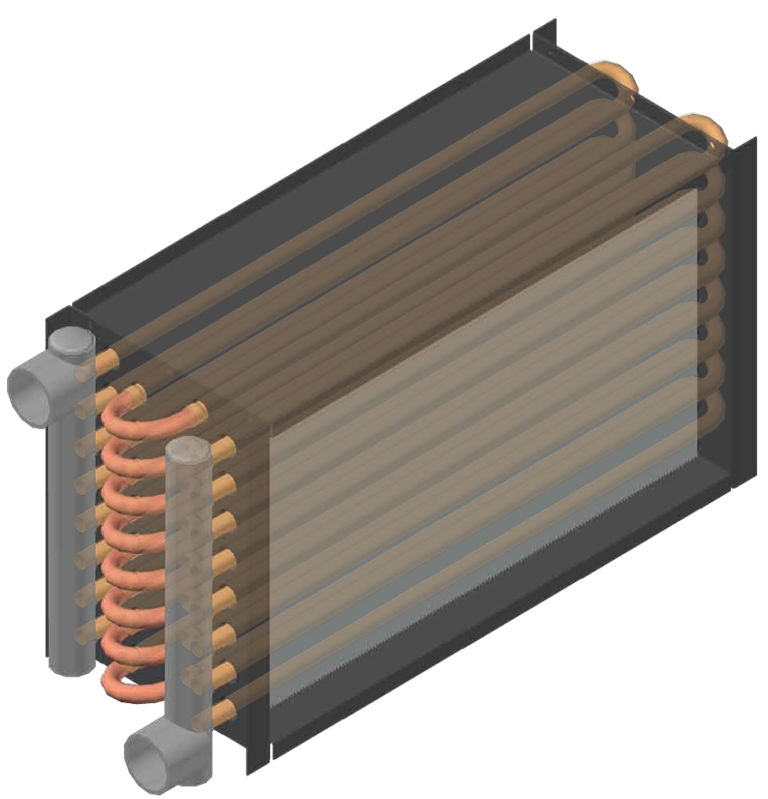 Outer and Gas Tight Casings
High Pressure Designs
High Temperature Designs
Ducting Transitions
Tube Materials Choices
Fin Material Choices
Fins with Tube Pitch Pattern Choices
Paint and Coating Choices
Custom Designs
Hydrostatic Testing
Custom Configurations
Drain Pans
Material Certifications
Turbulators
Tubesheet Material Choices
Cleanable Tube Designs
ASME Code Stamp
Header Material Choices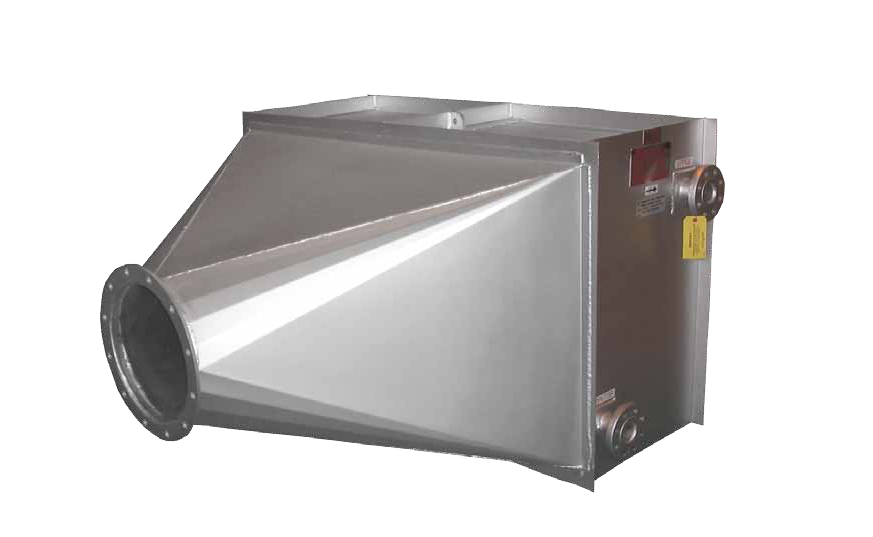 Air Tight Casings and Transitions:
IHT also offers leak-proof, air tight casings, including designs with removable coils. Casings are usually made of Galvanized or Stainless sheet metal and keeps gases from either entering or leaving the duct. Pressure retaining circular duct transitions can either be welded or bolted to the air tight casing. Circular flanged connection
points act as easy junctions to existing duct lines.
CUSTOM DESIGNS FOR ANY APPLICATION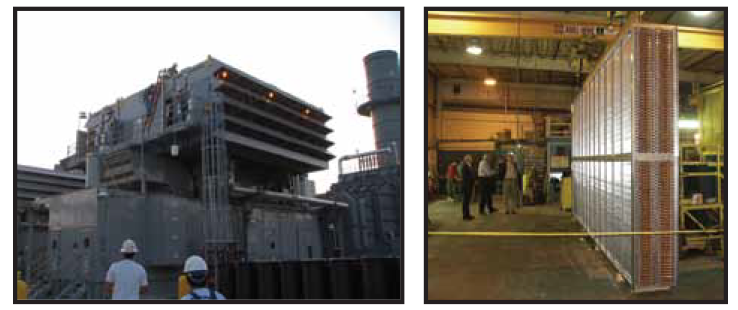 Intercoolers & Aftercoolers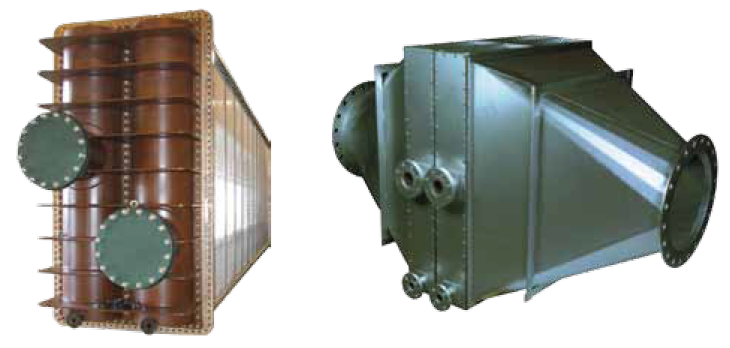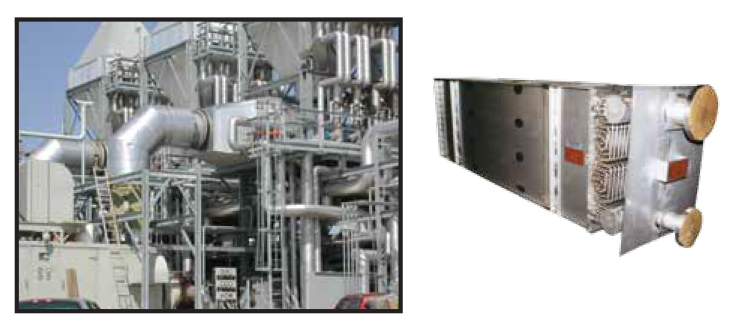 Motor / Generator Coolers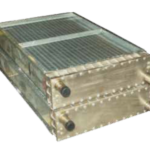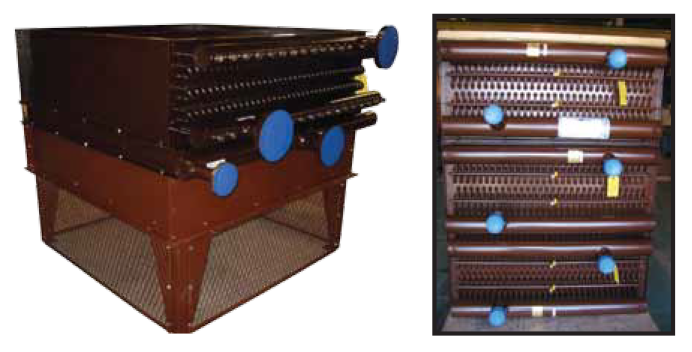 Ovens, Dryers, and Furnaces
Food Processing
Pulp & Paper Manufacturing
Standard OEM Designs

Typical materials of construction include:
Aluminum
Copper
Stainless Steel
Carbon Steel
Copper
Stainless Steel
Carbon Steel
90/10 Cupro-Nickel
 Red Brass
Aluminum
Inconel
Admiralty
Southgate Proccess Equiptment, Inc
87 Hickory Springs Industrial Dr. Canton, GA 30115 
          Phone: (770) 345-0010      Email: Sales@southgateprocess.com
Other materials and applications are available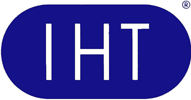 INDUSTRIAL HEAT TRANSFER, INC.